Prime buying season is almost here, making curb appeal a top priority for home sellers. One way to attract a buyer is with a knock-out garden. We're not just talking about a few manicured bushes or potted plants. Whether a $4 million or $275,000 listing, these gardens complement their surroundings and make you want to see more.
Princeton, NJ
64 Battle Rd, Princeton, NJ
For sale: $3.995 million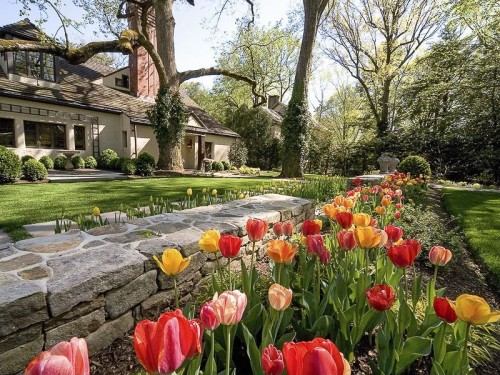 Tulips add a pop of color next to a rustic stone wall in this European-style garden. The front yard also boasts pristine landscaping, setting the tone for this 1912 Princeton estate. This is the first time the property has been on the market since 2008 when it sold for $1.575 million.
Shelton, WA
5030 SE Lynch Rd, Shelton, WA
For sale: $1 million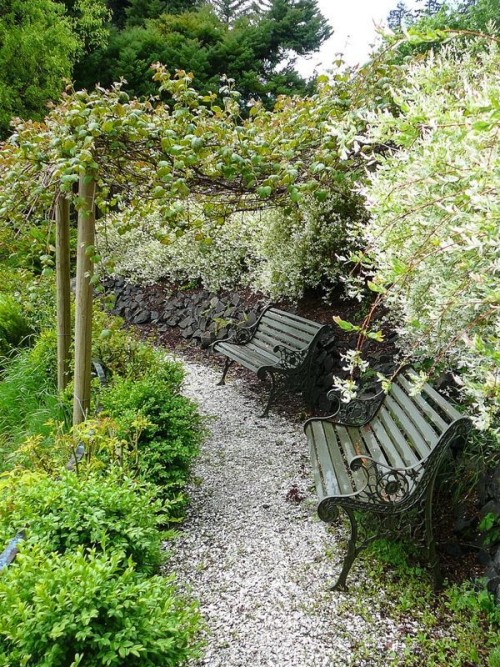 Poised on the banks of the Totten Inlet, this Puget Sound estate provides scenic views and quiet escapes spanning more than 6 acres. From sculpted hedges framing the beach to trails draped with natural wildlife, this home is ideal for those who love the outdoors. With Zillow predicting Washington home values will increase 4.1 percent next year, the timing is also ideal for prospective home buyers.
Kensington, CA
47 Arlington Court, Kensington, CA
For sale: $695,000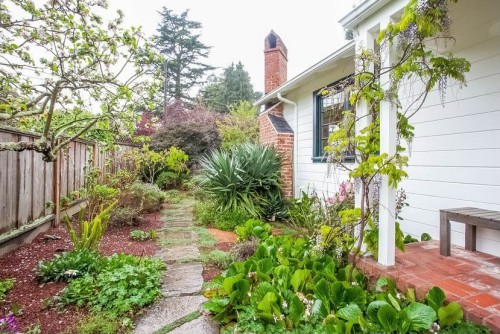 Just 3 miles north of Berkeley in a suburb where the median home value is $765,400, this 3-bedroom provides a lot of house for the money. And every square foot has been well cared for, as evidenced by the plants lining this stone pathway into the backyard. While some homeowners prefer a designated garden space, this property embraces lush foliage on all sides.
Scarborough, ME
18 Old Colony Ln, Scarborough, ME
For sale: $423,000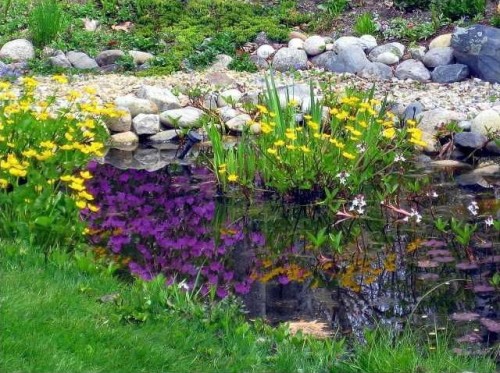 Sometimes the water — whether a bubbling fountain or an idyllic pond — takes center stage in a garden, and for good reason. Purple perennials reflect off the water in this storybook backyard, adding depth and variety to the Scarborough property. While the home itself might need a few upgrades, the 2-acre grounds are everything you'd expect from a Northeast cottage.
Portland, OR
48 SE 63rd Ave, Portland, OR
For sale: $275,000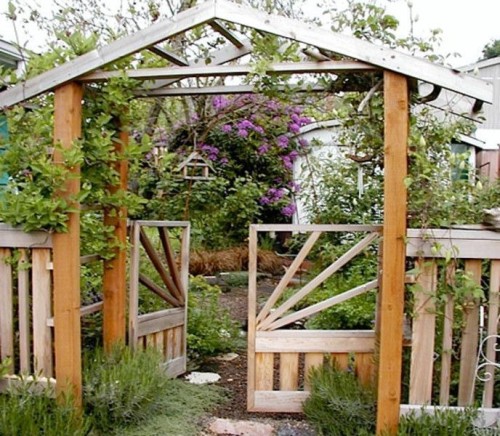 While the front of this 1911 Portland bungalow might not catch your attention, a spectacular secret garden is waiting out back. Enter this gated arbor and behold evergreen clematis and passionflower. Keep walking and find a Concord grape vine arch, lilac tree, Japanese maple and dogwood, as well as pink and white fuchsias. All of this comes with a $275,000 price tag, 21.7 percent less than the median Mount Tabor home value.
Related: